Kings Truffles was founded by Bill Lee in 2003 off the back of a passion that led him to research and train with some of the world's best in Europe. Joined by his daughter Jax in 2006 and with the support of an enthusiastic board of Directors, the team constantly seek to innovate and explore the possibilities of supplying stunning fresh Black Truffle to the New Zealand market.
With Jax leading from the front as General Manager and over 6000 trees across Canterbury, they have concentrated the development of their business to offer quality and unique, hands on contact with truffle enthusiasts of all kinds. Not only are they the only NZ suppliers selling in-season, fresh truffle direct via an online store, they pride themselves in cultivating relationships with a myriad of local growers and suppliers to enable the development of more products such as Truffle butter.
With hard work, a lot of sweat, a few tears and even more laughs the team at Kings Truffles are proud to be part of the ever growing New Zealand truffle industry. The experience the team brings is essential. Combined with innovation and an open mind to learn more and develop accordingly, Kings Truffles strives to ensure delivery of the best quality black truffle.
Bill Lee
Founder and Managing Director, he wears many hats, but one of his favourites is the tractor driving hat.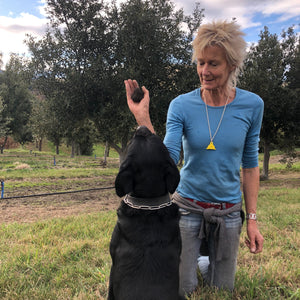 Susie Lee
Behind the scenes extraordinaire; harvesting, cleaning, food prep... Sooze has got our backs!
Jax Lee-may
General Manager, farmer, dog lover, marketing and sales, mum to 2 little ones and loves a good wine!
Our Dogs
An integral part of the team. Without them we would not be able to locate our truffles, Enough said. But they are also a part of our families and some of those we spend the most time with.
Freddy
Keeping the family theme going with lab/pointer/collie cross. Freddy is mum to all 3 of our other dogs and is our #1 truffle finder!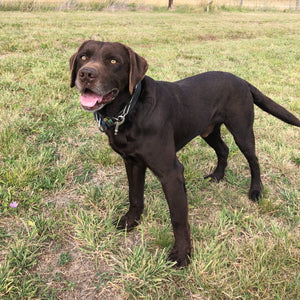 Moose
A family man this guy so comes off as a grump with strangers. Loves a ride on the back of the truck preferable to find truffles.
Snoop
Doesn't stop wiggling, will push you over trying to get a pat and loves hunting an animal scent, but most of all truffles.
Shaddy
This guy is new to the game but you wouldn't think it. He is happiest finding truffle for Susie and of course recieving a treat for his efforts.