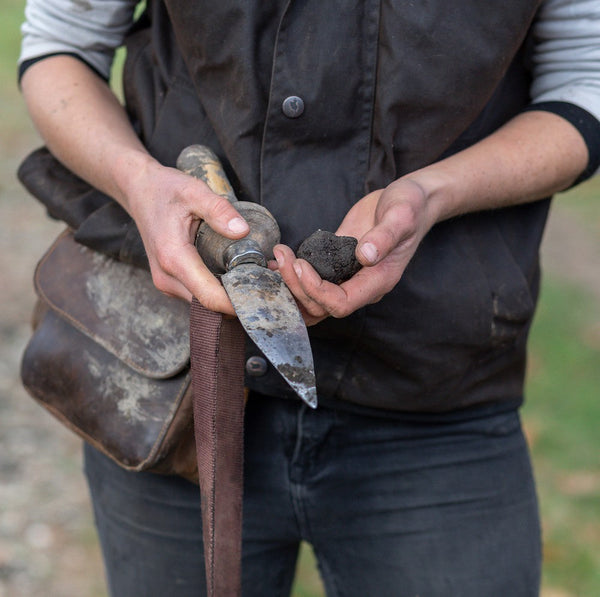 Kings Truffle's primary truffiere is found in the heart of Canterbury's limestone country – a beautiful place where we want to welcome you to come share in the excitement of the 2024 truffle harvest!
Come wander in the trees that produced New Zealand's largest truffle on record, while watching the dogs sniff out the goods. Talk growing truffles with the Kings Truffles family and their fellow enthusiasts. Get first pick of truffles harvested as well as fresh products produced while enjoying some simple, yet exquisite truffle tasters. The day is set so you can come for a truffle hunt and taster and if you want to make it a full day of truffles why not visit one of our friendly local wineries with our truffles on the menu…
All of this while enjoying priceless views at a relaxed event to welcome you to the 2024 truffle harvest!
Event Details:
Sunday 7th July (rain or shine)
10.30am – 12.30pm
Located 15 minutes north west of Amberley, North Canterbury
No gate sales
Truffle hunt demonstrations at 11am (approx)
Price includes truffle taster
Fresh truffle and truffle products for cash sale (on availability)
Self drive (4WD preferable incase of wet weather as a shingle access road)
This is an all weather event. In the event of fire, earthquake, flooding, pandemic and/or any other circumstances that make the

 

hunt unsafe or inaccessible, or because of circumstances outside the organisers control, the event may be postponed or cancelled. In this case the ticket holder would receive a credit to the same value minus administration fee of $10